Online appointment booking
for the Banking/Insurance sector
Go digital with a scheduling and customer relationship management tool. Optimize your paths on all your communication channels to create an exclusive and innovative customer relationship.
Engage and retain your customers by providing a personalized experience.
Generate more leads with online appointment scheduling.
Improve satisfaction by eliminating waiting and increasing accessibility.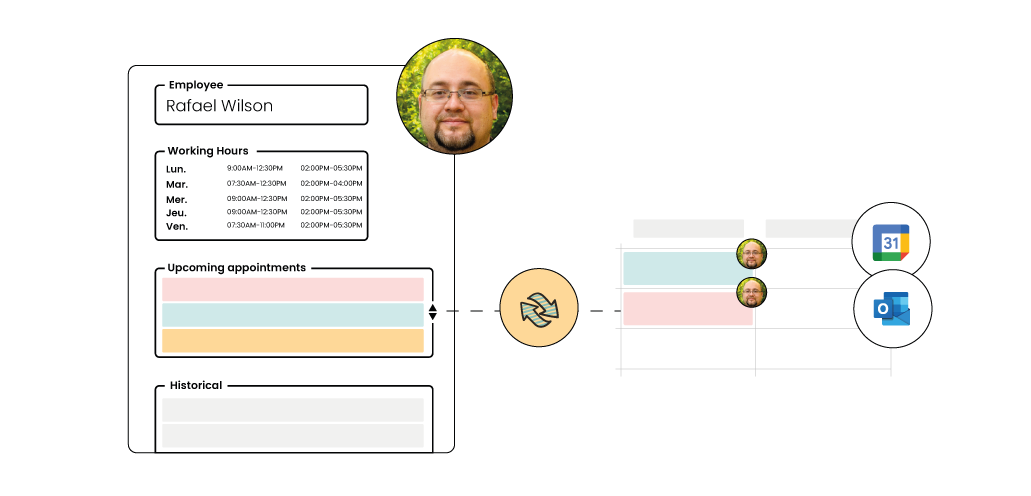 Digitalize business monitoring and administrative management
Manage and centralize all your information in a single tool. Agendize takes care of the back office management and synchronizes your professional calendars. With Agendize, you can manage your employees' appointments and availabilities, so your teams can fully concentrate on their activity and the quality of your customers' support.
Optimize your omnichannel experience
Standardize or create specific paths for each of the booking channels: physical, phone, online but also via your business cards... Easily deploy your appointment scheduling interfaces to all your agencies and offer automated booking paths that are always in line with the group's with the group's image.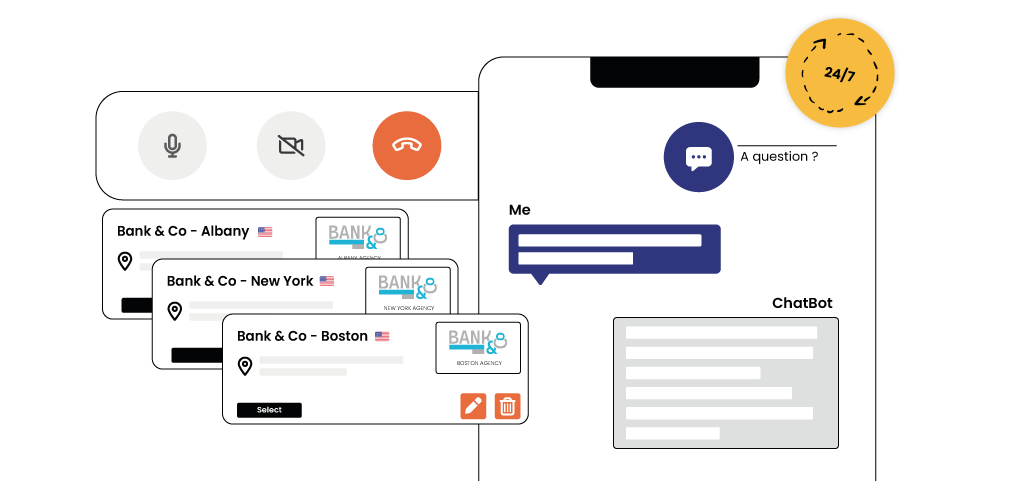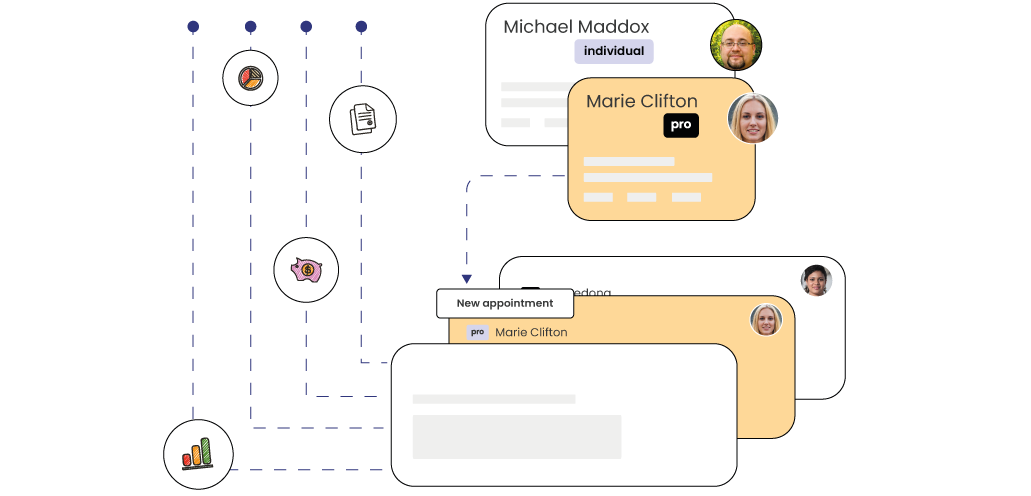 Improve the comfort of your customers
Offer more flexibility by allowing you to choose not only the expert but also the location of the appointment: telephone, videoconference or at the agency. Reduce travel time and waiting time by offering video-conference appointments. The integration with a ChatBot allows you to qualify the need, to answer the most common questions but also to propose directly the appointment.
Increase your transformation rate
1.

Replace your contact forms and capture new customers
Your prospects will be contacted at their convenience and you will have the opportunity to respond quickly to their needs

2.

Bring your policyholders closer to their advisor
Your in-branch sales team can be available in the branch, by telephone, by video conference, and even at your policyholder's business premises

3.

Qualify your policyholders' requests to direct them to the right service
During the process, the policyholder fills in the subject of his or her request and can transmit the information and documents necessary to process the request in complete security

4.

Regulate the activity of your management centers in the event of call peaks
In the event of call peaks, your interactive voice servers integrate a voicebot to make appointments based on availability slots. Your policyholder is called back and his request is without having to repeat his calls.

5.

Integrate appointment scheduling data into your CRM
Maintain up-to-date contact information for your policyholders, track their interests, requests and feedback from interactions with your teams
"The French can book an appointment online. They can even make an appointment remotely. In other words, you don't even have to go anywhere. It's the confinement effect. You don't necessarily want to go anywhere to get advice, a service or information. So you'll have someone in front of you, who may be 5, 10, 15 or 20 km away, and you won't need to travel, or take half a day off work. No, you can do it from home, from the workplace and you'll have a personalized interview."
Features made for you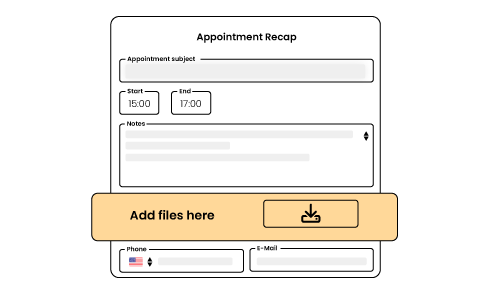 Document sharing
Share procedural documents or forms in advance of the appointment to gather more background information with the possibility for clients to attach pictures of a claim, certificates, invoices....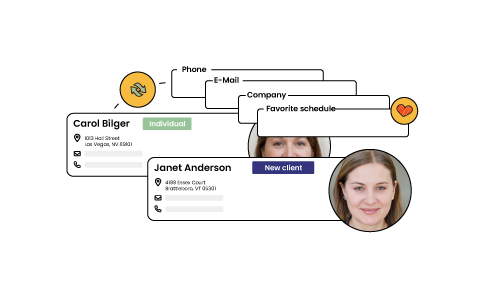 Customer file
Automatically create your customer files. Modify the available fields and refine the knowledge of your customers.
Workflows
Accompany your customers at each key stage of your business relationship, from the first contact to the signing of the contract, in an automated way thanks to workflows.
Synchronization with external calendars
Integrate the appointments of your external calendar to Agendize and vice versa to keep track of your availability.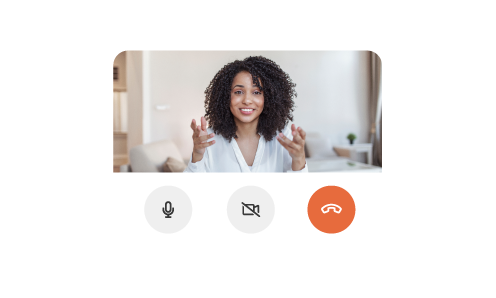 Video conferencing
Define the location of the appointment: on site, by phone or by video conference. The information is automatically integrated into the email and SMS notifications.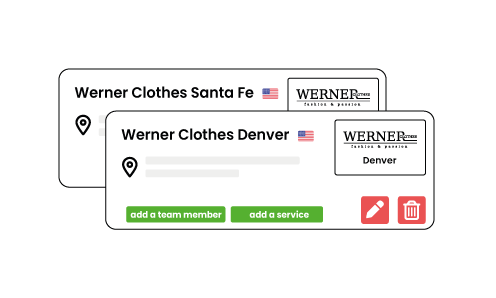 Location Management
Create, set up and delete branches in just a few clicks. Assign specific services and team members to each branch.
Discover other sectors of activity