Creation of personalized forms
Rely on a powerful form builder to collect post and pre-appointment information about your customers, constituents, patients or students to improve the quality of your services.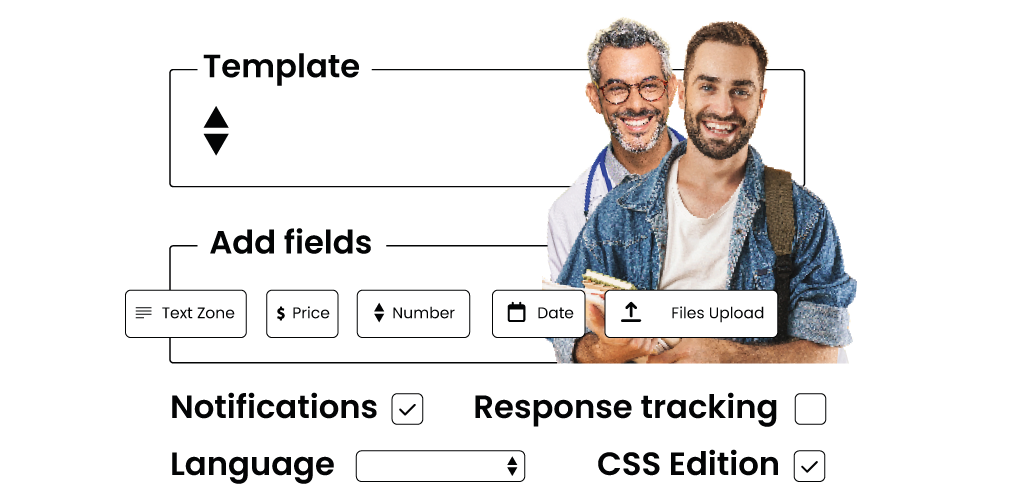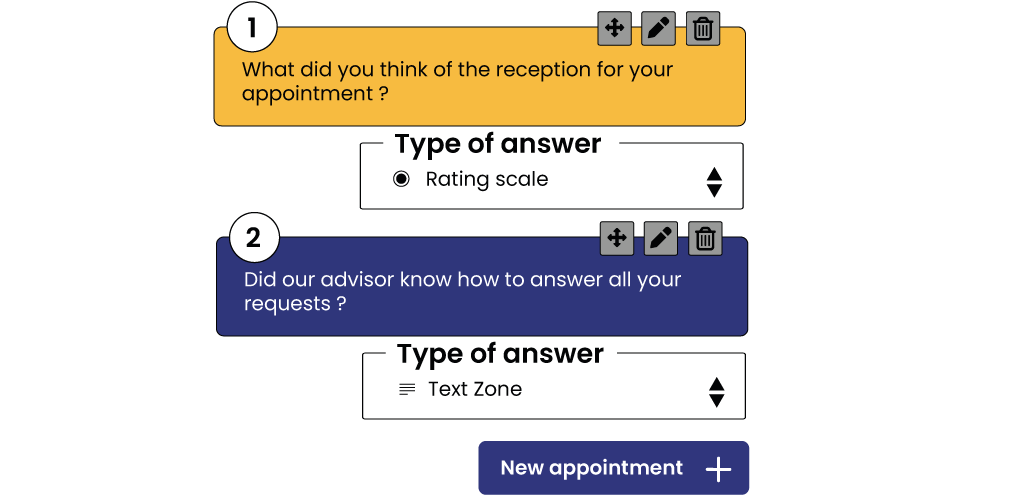 Create and customize your forms.
Whether it is at the time of booking to qualify an appointment, after an appointment to collect feedback or to animate your customer base by asking about centers of interest, automate the management of your forms by integrating the booking of your next appointments.
Features made for you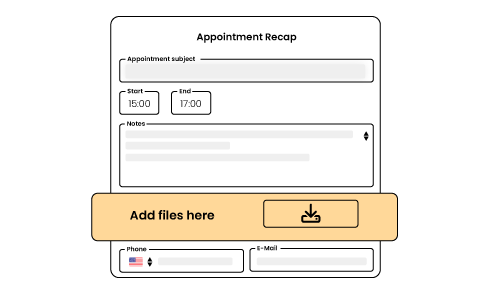 Document sharing
Share procedural documents or forms in advance of the appointment to gather more background information with the possibility for clients to attach pictures of a claim, certificates, invoices....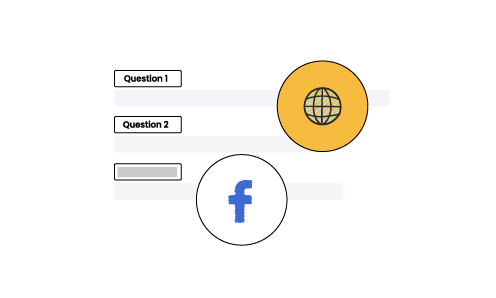 Integration
Integrate the forms created on your website and social networks. Share them with your customers by email and SMS.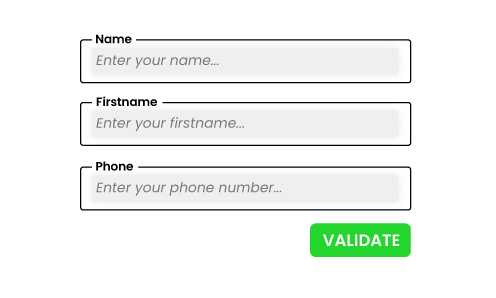 Collection of information
Increase your contact base by collecting the identity and phone number of subscribers so that you can send them your next news.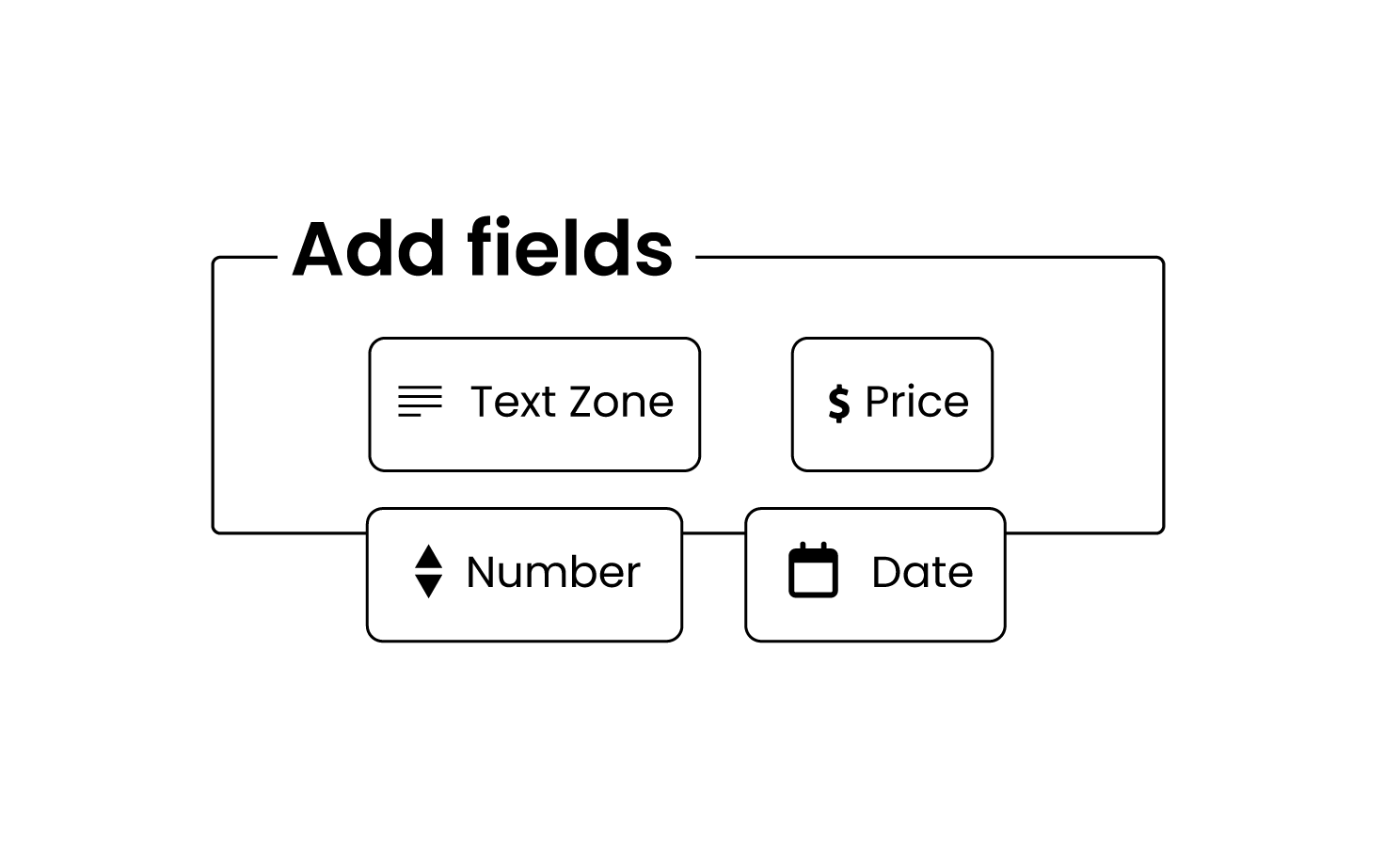 Customize forms
Create and customize your own forms. Add many fields, choose to make them mandatory or optional according to your needs.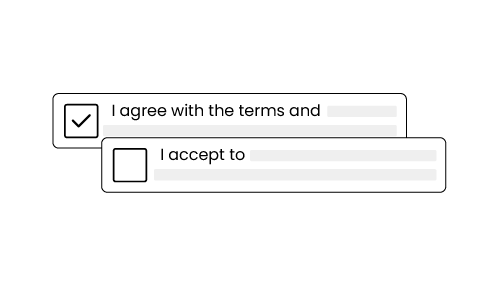 Marketing consent
Automatically create your customer files. Modify the available fields and refine the knowledge of your customers.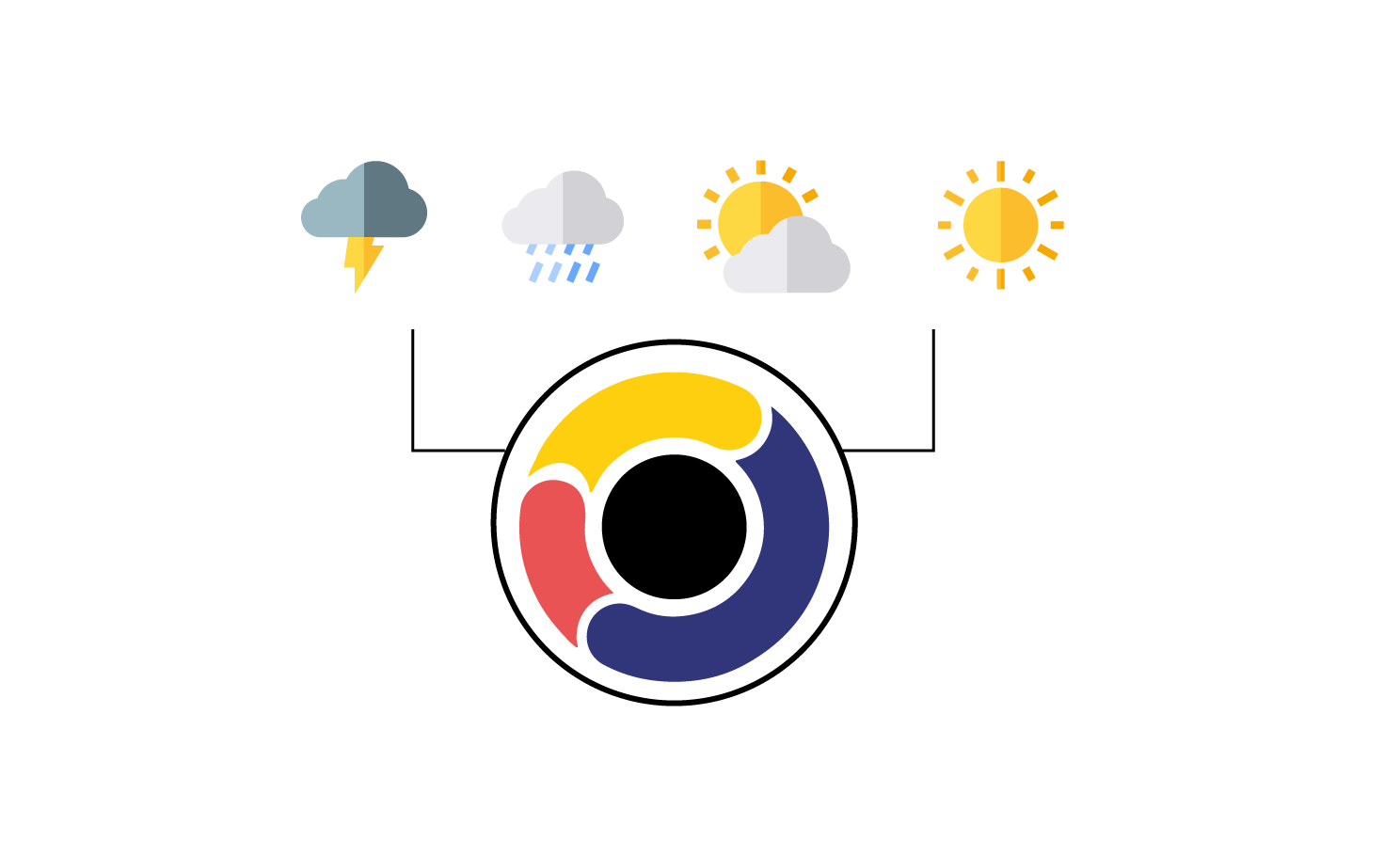 Customer feedback
Create NPS forms to measure the quality of your services and your organization's ability to be recommended.
"The French can book an appointment online. They can even make an appointment remotely. In other words, you don't even have to go anywhere. It's the confinement effect. You don't necessarily want to go anywhere to get advice, a service or information. So you'll have someone in front of you, who may be 5, 10, 15 or 20 km away, and you won't need to travel, or take half a day off work. No, you can do it from home, from the workplace and you'll have a personalized interview."