Online appointment scheduling for real estate
Agendize enables you to engage your tenants, investors and prospective buyers. With our online appointment scheduling solution, you can offer a complete and personalized real estate experience while optimizing your business.
Generate more leads and make it easier to process requests with online appointment scheduling.
Automate the sales process and management of your real estate assets with email and SMS notifications and workflows.
Engage and retain your customers by providing a personalized experience.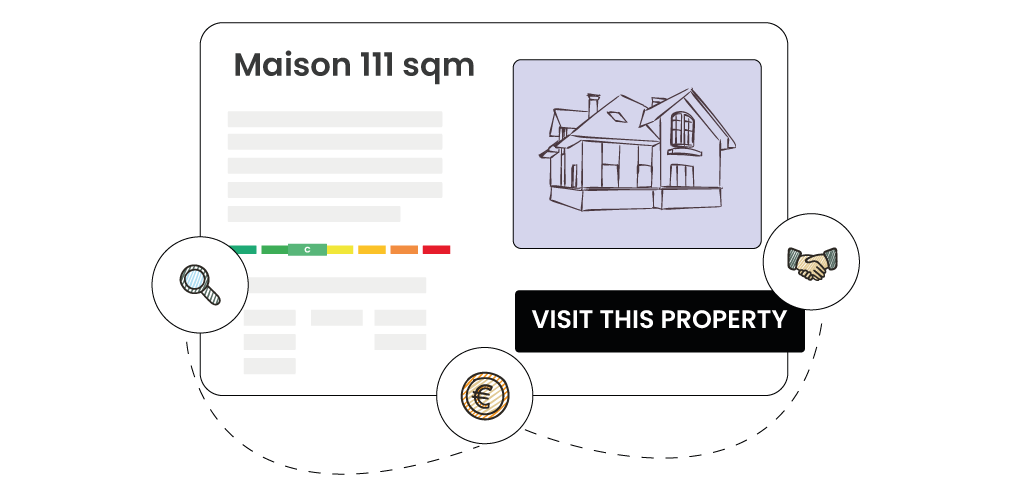 Turn your leads into qualified prospects
Encourage your prospects to contact your sales team directly from the description of your program or your property. Offer to book a visit, an inventory of fixtures, a videoconference or your agency appointments directly from your website, your Google My Business page, your email signature, or a Qr Code on your business cards.
Optimize your schedule management
Manage the schedules of your sales, administrative or technical teams and gain efficiency in your organization by integrating the availability of physical resources (premises, goods, meeting room...). Track your appointments and reduce by 80% the number of missed appointments thanks to email and SMS notifications. Internally, the synchronization of your collaborators' agendas allows you to have a clear and global vision of your activity.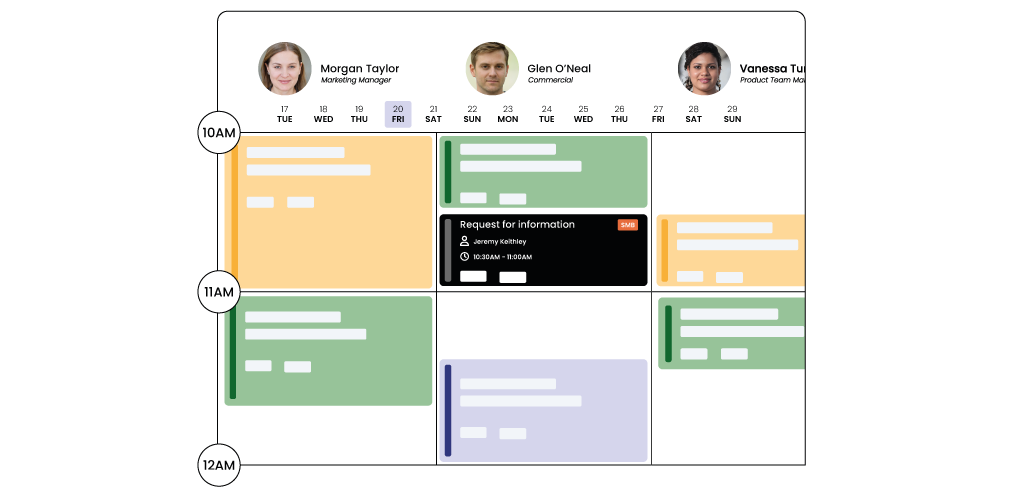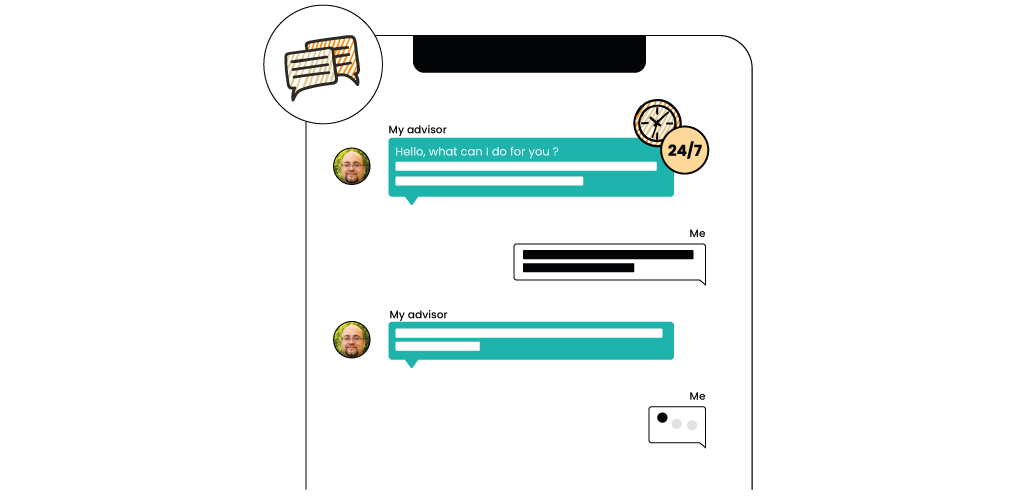 Create personalized experiences
Increase the satisfaction rate by answering questions from future buyers and tenants 24/7 thanks to the ChatBot. Integrated to your website, it allows your prospects to get a personalized answer to the most frequent questions. Take advantage of digital solutions to meet the needs of your future buyers by offering online appointments and even virtual visits thanks to integrations with video conferencing tools.
Build exceptional customer relationships
1.

Get appointments 24/7
Integrate your booking link to the available properties to allow your prospects to schedule a visit according to their availability and yours.

2.

Learn more about your prospects
Customize the appointment forms to collect criteria: type of property, area, price... during the booking process.

3.

Stop missed appointments
You are notified of each new booking. On the client side, they receive an email/SMS notification of confirmation and appointment reminder.

4.

Conduct physical or remote visits
Agendize integrations allow you to connect your video conferencing tools.

5.

Receive post-visit feedback
A few days after the visit, the buyer receives an email or SMS inviting him to share his decision and if necessary to specify his search criteria.
"The French can book an appointment online. They can even make an appointment remotely. In other words, you don't even have to go anywhere. It's the confinement effect. You don't necessarily want to go anywhere to get advice, a service or information. So you'll have someone in front of you, who may be 5, 10, 15 or 20 km away, and you won't need to travel, or take half a day off work. No, you can do it from home, from the workplace and you'll have a personalized interview."
Features made for you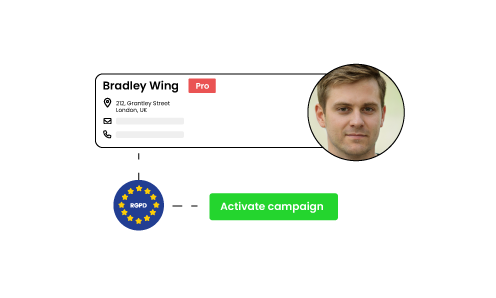 Marketing emails
Animate your contact base, share your latest news and targeted offers with the Agendize email marketing tool. Collect and store marketing approvals, RGPD consents and interact with your contacts in a compliant manner.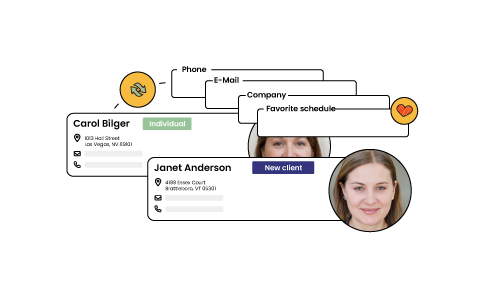 Customer file
Automatically create your customer files. Modify the available fields and refine the knowledge of your customers.
Workflows
Accompany your customers at each key stage of your business relationship, from the first contact to the signing of the contract, in an automated way thanks to workflows.
Synchronization with external calendars
Integrate the appointments of your external calendar to Agendize and vice versa to keep track of your availability.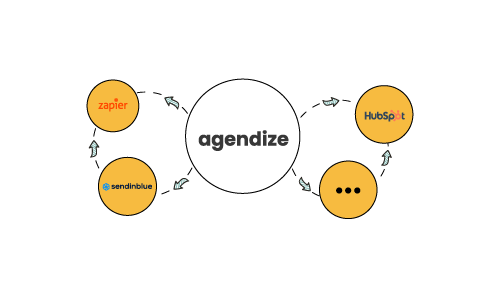 Interconnections
Feed your external tools with the information collected via Agendize to gain productivity.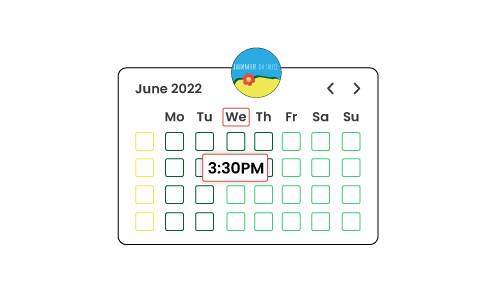 Customization
Customize the appointment experience. Integrate your content, colors, languages or message templates.
Discover other sectors of activity