Invest in a digital customer relationship and generate more revenue
Implement an effective web to store strategy to stand out from the competition and make every purchase a successful experience. Boost customer satisfaction and loyalty with personalized advice paths. Optimize transaction processing and brand awareness with the platform's automation features.
Differentiate yourself from the competition by offering support to your customers
Customize the solution with your colors to highlight your brand identity.
Collect customer reviews to improve your services and build customer loyalty.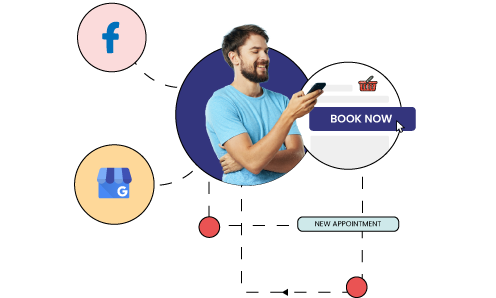 Create cross-channel paths
Create your own customer paths according to your stores' needs. Integrate your online booking links to your website, social networks, email campaigns and print media with QR Code. Use workflows to automate your actions and boost your sales.
Deliver personalized shopping experiences
Privatize your sales space for VIP shopping sessions and optimize your reservations during open days in your showrooms or during the organization of workshops. Offer access to a personal shopping service for a unique shopping experience. Optimize in-store waiting time by setting up an online appointment booking solution and facilitate waiting time management with a digital queue. Your customers book their slots or are notified when a salesperson is available or when it's their turn to go to the checkout, the reception or the after-sales service counter...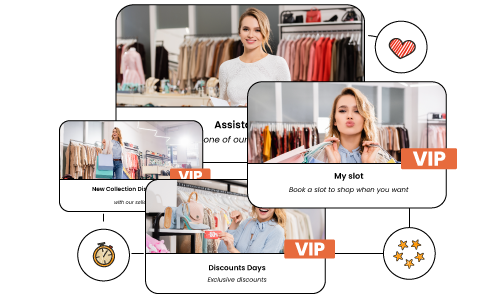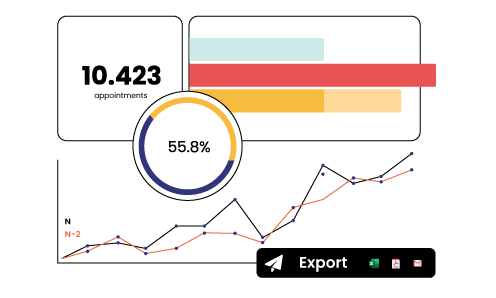 Analyze the performance of each point of sale
Animate your network with internal meetings and easily access the performance of each of your outlets to facilitate group management. Agendize allows you to consolidate your performance reports and analytics. You can automatically create, export and send your own reports to make the right strategic decisions.
Increase your transformation rate
1.

Integrate your booking link to your website pages
A customer hesitates at the moment of validating his shopping cart on your merchant site, he consults the reviews, blog articles, but his project requires the advice of a specialist

2.

Be available to respond to problems, even from a distance
On the product page, the customer can request a videoconference with one of your consultants

3.

Guarantee the satisfaction of your customers
During the appointment, the doubt is removed. The customer can validate his basket or the advisor can accompany him in finalizing the sale

4.

Improve your services based on customer reviews
Following their appointment, customers receive an email inviting them to share their purchase experience. You will receive feedback on your quality of service with the possibility of highlighting your positive reviews.

5.

Create omnichannel journeys
In the future, your customers have the ability to schedule a tip by following the same booking path or by scanning a QR Code within your sales floor
"The French can book an appointment online. They can even make an appointment remotely. In other words, you don't even have to go anywhere. It's the confinement effect. You don't necessarily want to go anywhere to get advice, a service or information. So you'll have someone in front of you, who may be 5, 10, 15 or 20 km away, and you won't need to travel, or take half a day off work. No, you can do it from home, from the workplace and you'll have a personalized interview."
Features made for you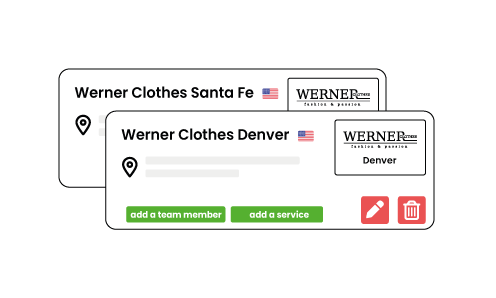 Location Management
Create, set up and manage facilities in just a few clicks. Assign services and team members for each facility.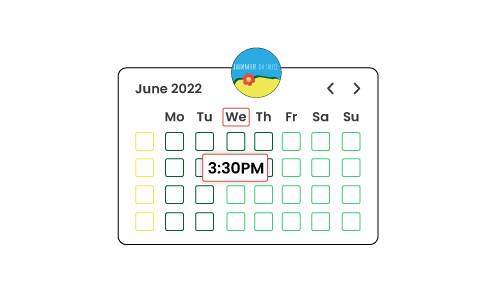 Customization
Customize the appointment experience. Integrate your content, colors, languages or message templates.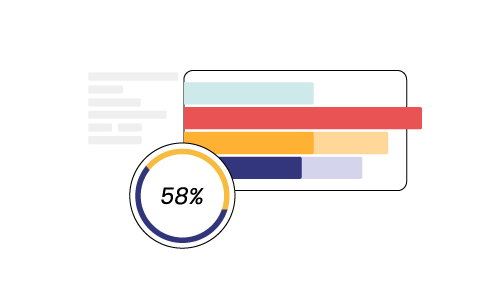 Creation of reports
Create your own activity reports to track incoming calls, measure engagement on your forms and appointment scheduling widget.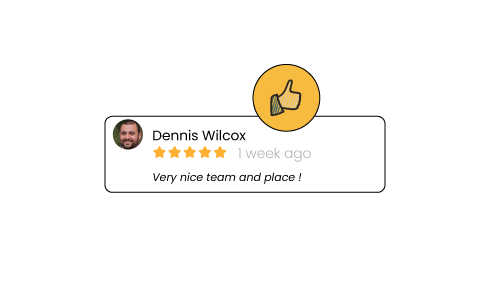 Customer reviews
Send satisfaction surveys and collect customer reviews that will be automatically integrated into your Google business listing.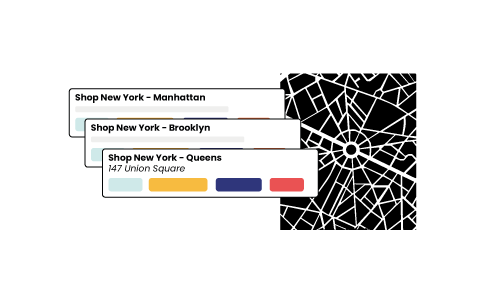 Store Locator
Increase your visibility and booking rate, improve the experience by integrating your online appointment booking link with your Store Locator.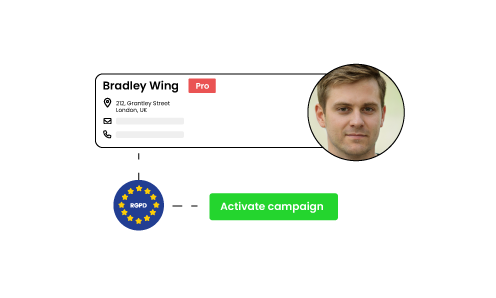 Marketing emails
Animate your contact base, share your latest news and targeted offers with the Agendize email marketing tool. Collect and store marketing approvals, RGPD consents and interact with your contacts in a compliant manner.
Discover other sectors of activity