Animate the customer journey
Increase your number of appointments and save time by automating the tedious tasks of your daily life.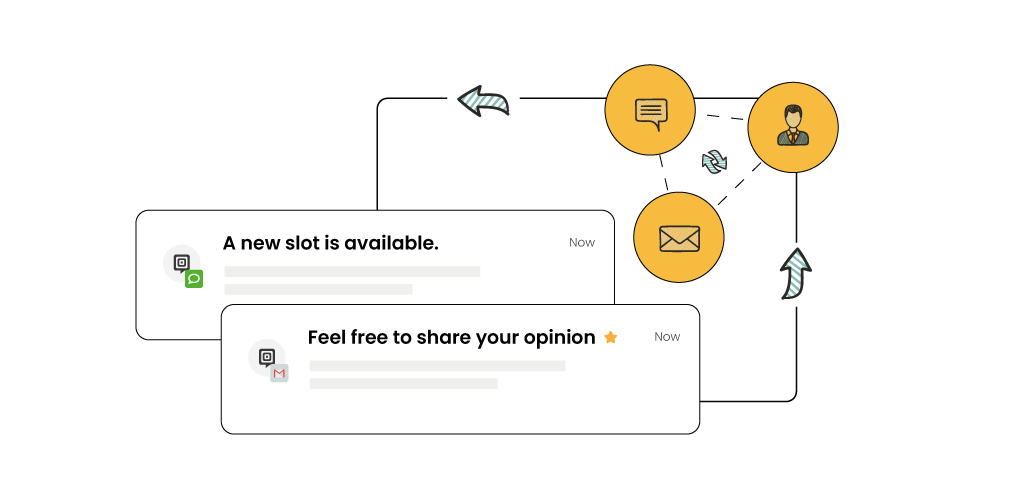 The power of workflows at your service
The workflows included with the platform allow you to create your own user paths by automating numerous tasks. Email and SMS notifications sent before and after the appointment, customer feedback messages or forms, the actions are configured and performed directly from the platform. Create interconnections with your other tools in order to feed them and chain action flows with Agendize in order to gain in efficiency, productivity and quality of service.
Features made for you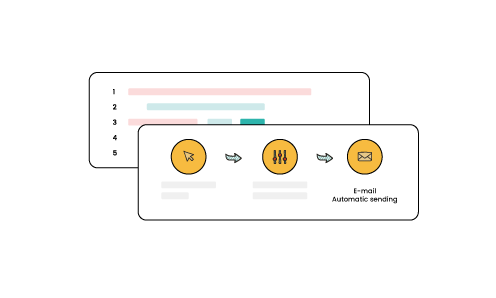 No Code
Create your own workflows without prior knowledge of web development.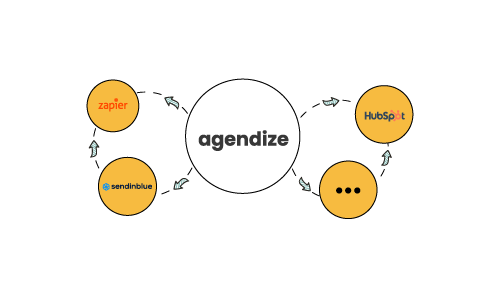 Interconnections
Feed your external tools with the information collected via Agendize to gain productivity.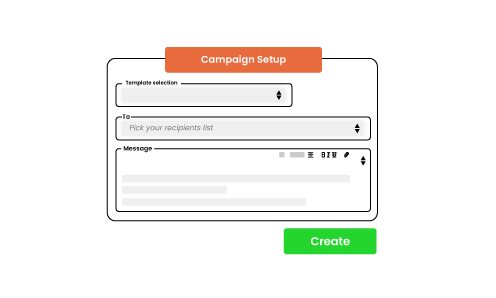 Automation
Create and automate your marketing campaigns to save time.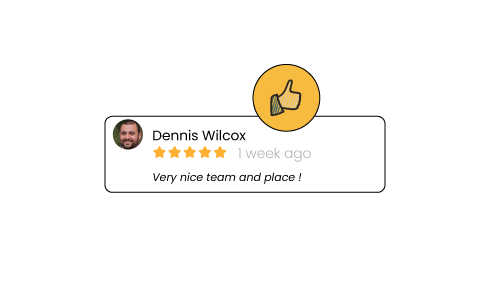 Customer reviews
Send satisfaction surveys and collect customer reviews that will be automatically integrated into your Google business listing.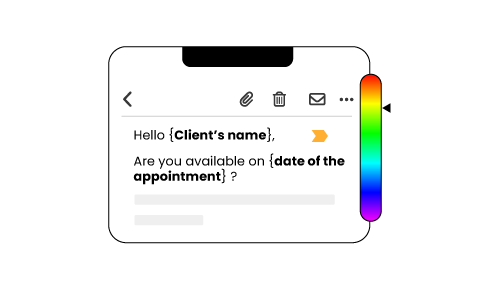 Personalized messages
Create personalized and consistent communications to send to your contacts to build quality relationships.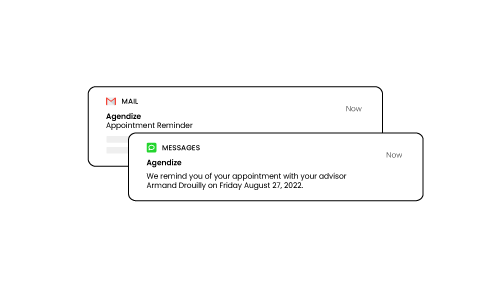 Appointment Notifications
Receive emails / SMS informing you of new bookings. Automate the sending of confirmation notifications, reminders or appointment changes to your customers.
Discover how to optimize your work to gain efficiency with Agendize workflows
"The French can book an appointment online. They can even make an appointment remotely. In other words, you don't even have to go anywhere. It's the confinement effect. You don't necessarily want to go anywhere to get advice, a service or information. So you'll have someone in front of you, who may be 5, 10, 15 or 20 km away, and you won't need to travel, or take half a day off work. No, you can do it from home, from the workplace and you'll have a personalized interview."